2020 Apple Blossom Applications Due Dec. 2
The Apple Blossom Cotillion, presented by Springfield Hospital, is a community tradition, and an enjoyable event for participating high school seniors and children. One of the area's largest events, takes place May 1 and 2, 2020, at the Riverside Middle School Gym, Springfield, VT. The Apple Blossom Cotillion may signal spring, but preparations are now underway for the 2020 performances.
The Apple Blossom Cotillion is a community tradition and a fundraising event. Proceeds are used for the Dr. E. Sherburne Lovell Health Career Award and to support local health care services.
The Apple Blossom continues a tradition started by the Springfield Hospital Auxiliary, continued by Bob Spindler, and now presented by Springfield Hospital and its Volunteer Production Team. Senior Girls' and Children's applications are now available online and at area elementary and high schools. The application deadline is Dec. 2, 2019. For more information, contact Sandy at 802-885-7686 or speplau@springfieldmed.org.
A time-honored tradition in Springfield, the Apple Blossom Cotillion. That first year, seven high school seniors, all dressed in white gowns, competed for the title of Apple Blossom Queen.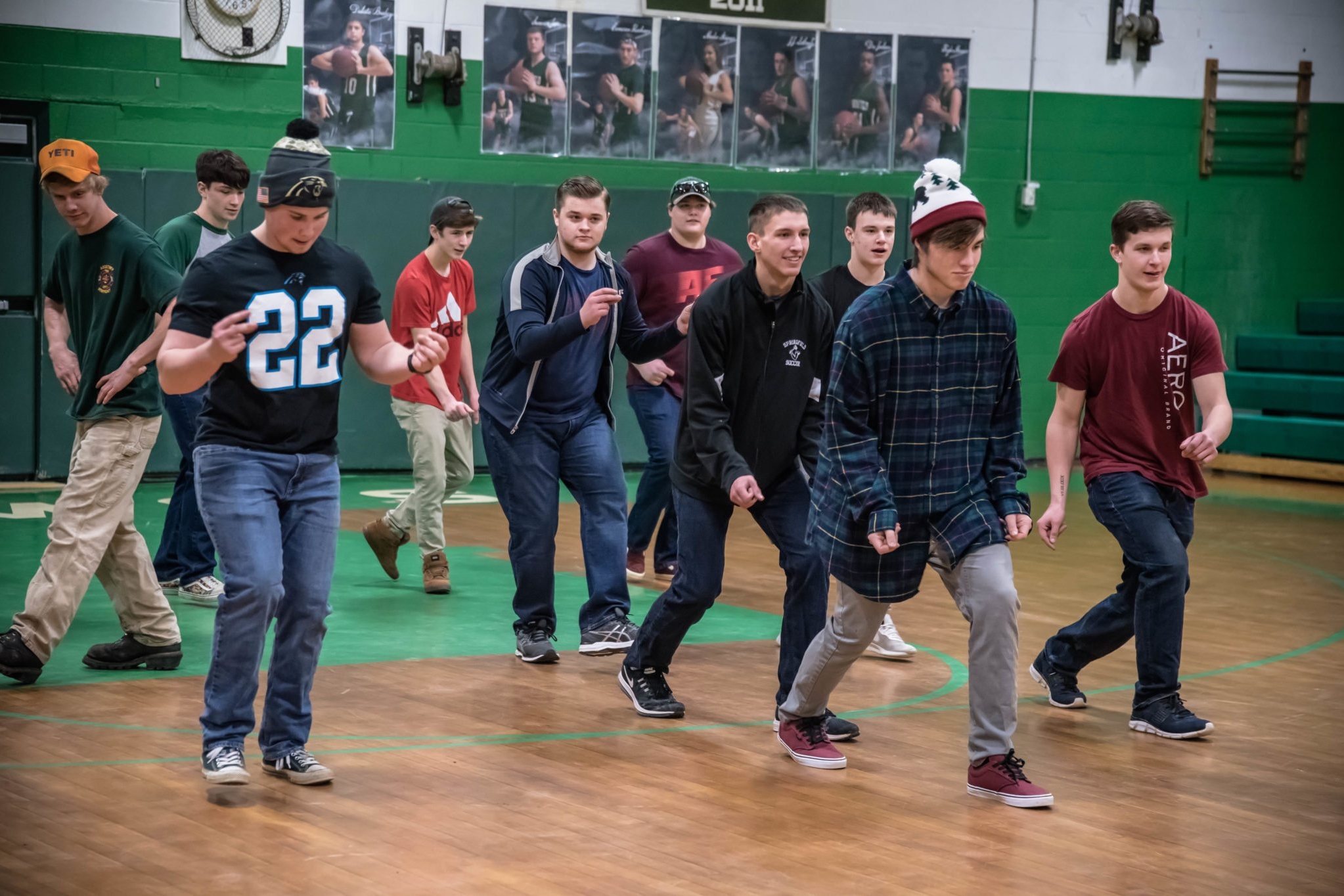 As cotillion season comes closer, stay up-to-date on the latest news, including sneak peeks and other fun looks behind-the-scenes of this annual tradition.
The Apple Blossom Cotillion proudly funds the Dr. E. Sherburne Lovell Health Career Award for graduating seniors seeking to pursue higher education in the health care field.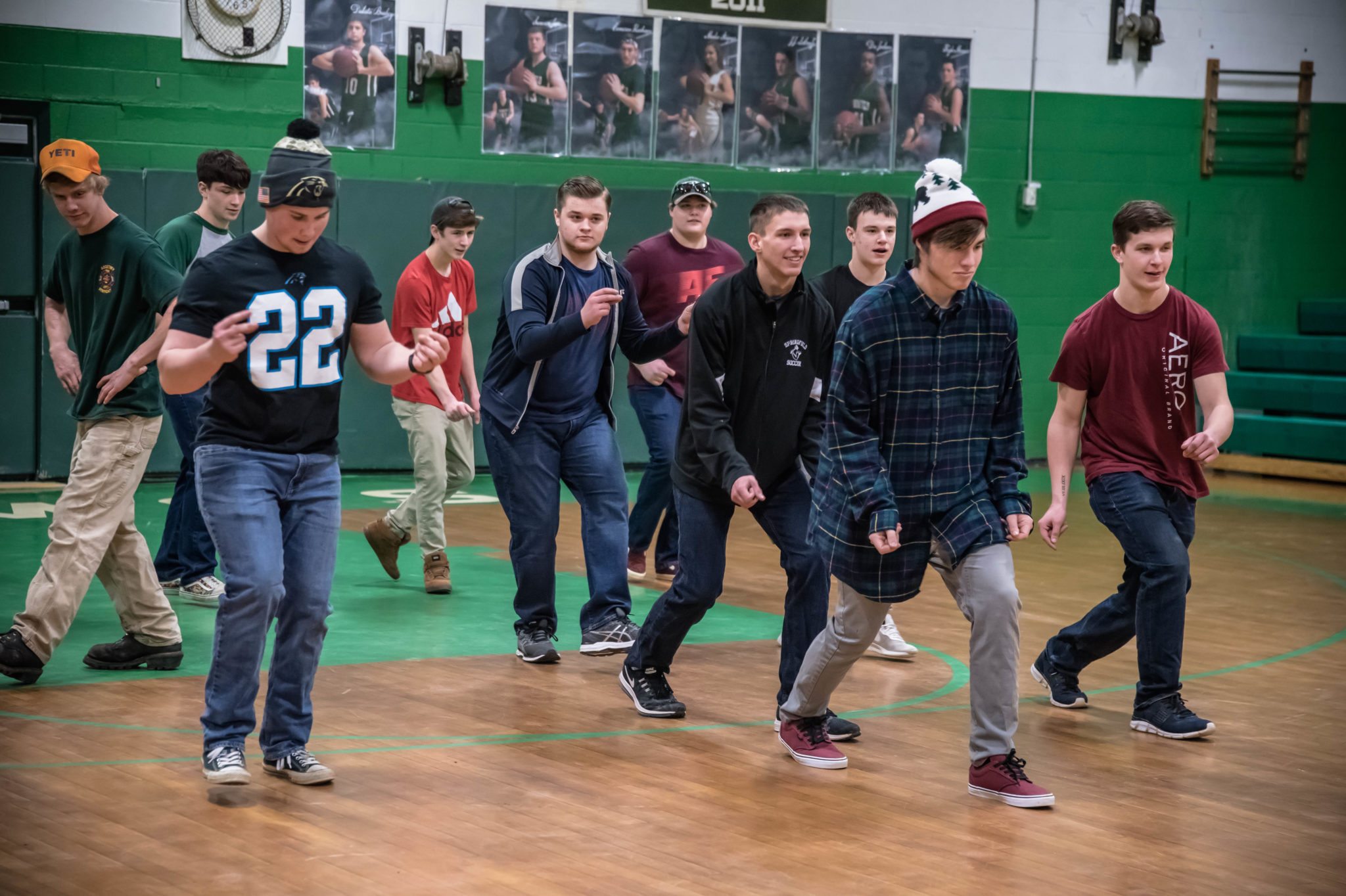 63nd Annual Apple Blossom Cotillion Sponsors
Thank you to everyone who generously supported the cotillion this year!
$1,000
WCFR
$500
Kelly Flynn, Apple Blossom Queen 1966
Infinitt North America
Lawrence & Wheeler
Mascoma Savings Bank
$250
Diane Lupien Bacon, Apple Blossom Queen 1958
Bibens Ace
Karen & Melvin Charboneau
Lisa Coyne, Apple Blossom Queen 1983
IVEK Corporation
John A. Leppman M.D.
Katherine & Robert Mitchell
Red House Press
Springfield Reporter
River Valley Credit Union
Rotary Club of Springfield
Springfield Housing Authority
Carol & Albert St. Pierre
Sarah E. Vail, Attorney
Vermont Telephone Company
Sue & Jim Willard
Young's Furniture & Appliances
$150
Carole & Richard Lechthaler
Walter Jabs Jr.
Twin State Psychological Services


$100
Bette-jane & Richard Austin
In memory of Eileen Austin Neal RN
Lori Young Barlow
Roger Bauer Family
Joseph Baxter
Kate & Jeffrey Bell
Boccaccio's
Corky & John Bond PA-C
Elaine & John Boynton
Sheila Kendrick & Dan Caloras MD
Charlestown, NH Rotary Club
Robert Cochrane
Shirley Cooper
Leigh & William Dakin
Deanna & Buddy Dexter
Doris & Herbert Eddy
Winifred McDowell & John Follett
Genesis Administrative Services/Springfield Health and Rehab
Pat & John Graves
Betty & Hugh Haggerty
Sivilay Sychitkokhong Henry, Apple Blossom Queen 1993
Diana Hake
Hillside Auto
Linda Husband
IPG Employee Benefits
Linda & Pat Kelley
Nancy & Robert Lanoue
Laura & Fred Lee
Sandy & Peter MacGillivray
Magee Office Products
Chas Malinowski
Geralyn & Richard Marasa MD
Sally & Ernest Mas
Eileen McKendry
Jasmine & Robert Melzer
Members Advantage Community Credit Union
Helen & Richard Moore
Mary Perry
Suzanne & Joseph Polidor, Jr.
Rotary Club of Ludlow
Savings Bank of Walpole
Anna & William Smith
Crystal & Paul Stokarski
Gwynna Taylor
Anastasia Thayer Hassett, Apple Blossom Queen 2008
Olivia Thayer
Patricia & John Toler
Valhalla Corp
Ruth & Ken Walker
Jane & John Waysville
Val and Alan Woodbury
Sandy Youmatz NP
$50-$99
Dorothy Andrews
Beardsley, Inc
Ruth & Ted Cody MD
Edward Foster
Muriel Hart
Cindy & John Hughes MD
Eileen & Paul Kendall
Mike & Peggy Knoras
Joan & Don Morey
Alice W. Nitka
Don & Patti Page, Apple Blossom Queen 1964
Parker & Ankuda, PC
Ruth & Alfred Rawson
Springfield Elks Lodge #1560
John H. Tarbell
Darlyn Walker
Susan & Larry White
Up to $50
Linda & Robert Attiyeh
Linda Brown
Sherwin Davis
Marcia Fontaine
Florence Gomez
Hennessey Electric
Images Hairstyling Salon
Karine & Wade Masure
Warren Masure
Mimi Neff
Betsy Owen
Larry Pepin
Barbara & Karl Riotte
Donald & Debbie Shattuck
Springfield Moose Lodge 679
Virginia Thulen
Mary Kinney Williams
Gloria Mackey Woodbury
Janice & Kenneth Young